Highlights
Merax professional vibration plate was produced functional and user-friendly. It not only provides normal full body vibration, but also features advanced 3D rocker vibration technology that allows you to experience horizontal, vertical and 3D vibrations. This must be a fantastic experience, better than training the normal vibration platform.
Get it and discover more! Keep training with Merax professional vibration plate. You will find that it improves your muscle strength and performance, activates the entire body for the relief of tiredness, removes insomnia, improves relaxation and blood circulation. Especially with the Bluetooth it optimizes your training experience.
The design of the compact platform also makes it easy to store under the bed, in the cupboard or elsewhere when not in use.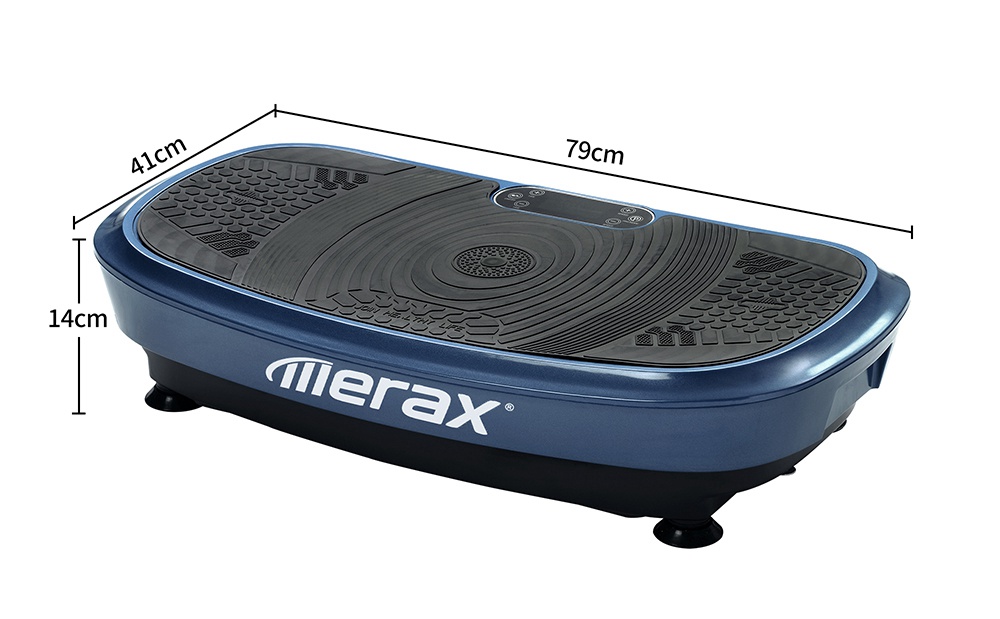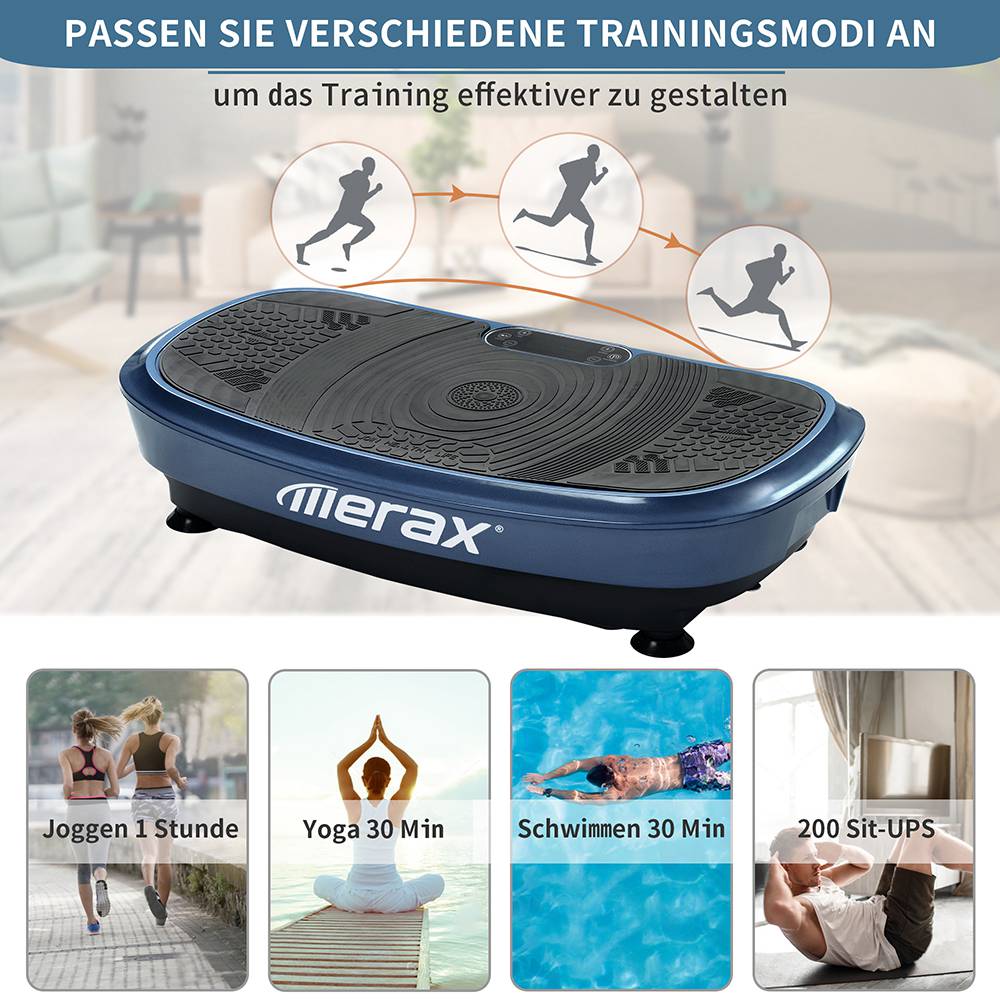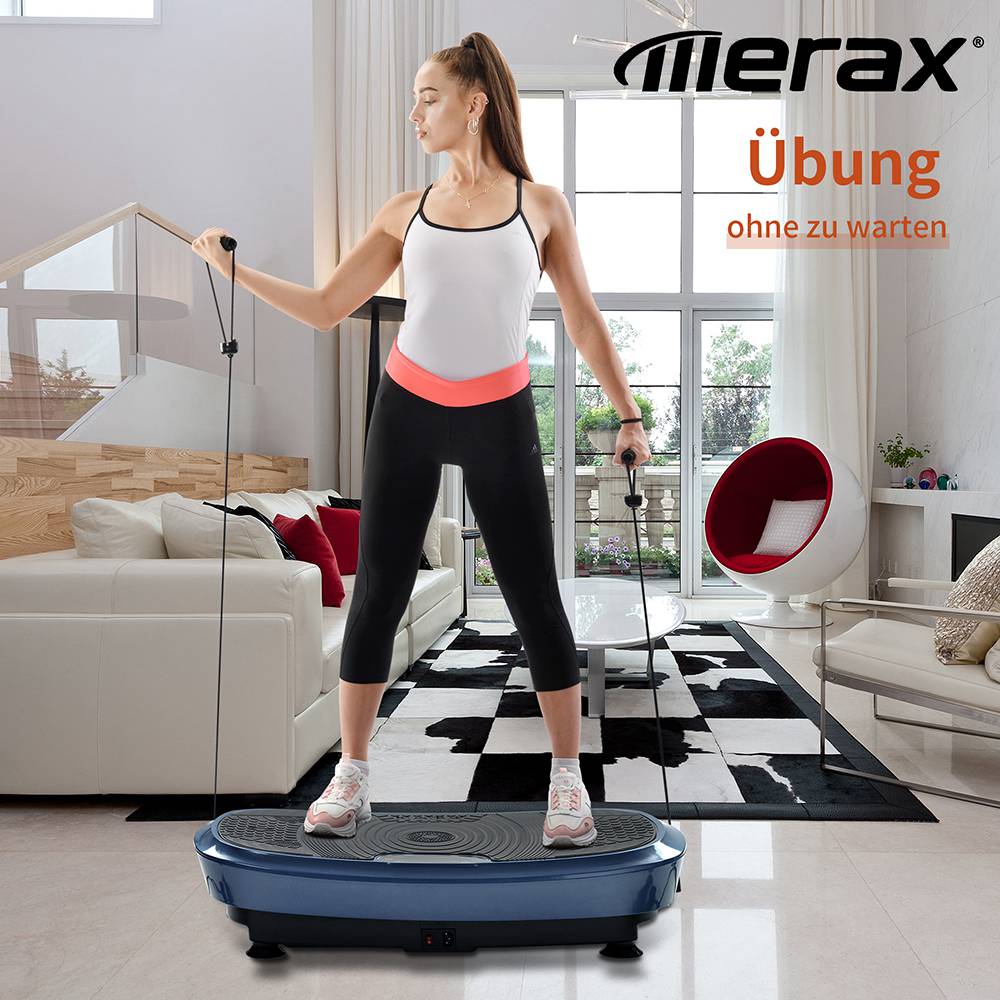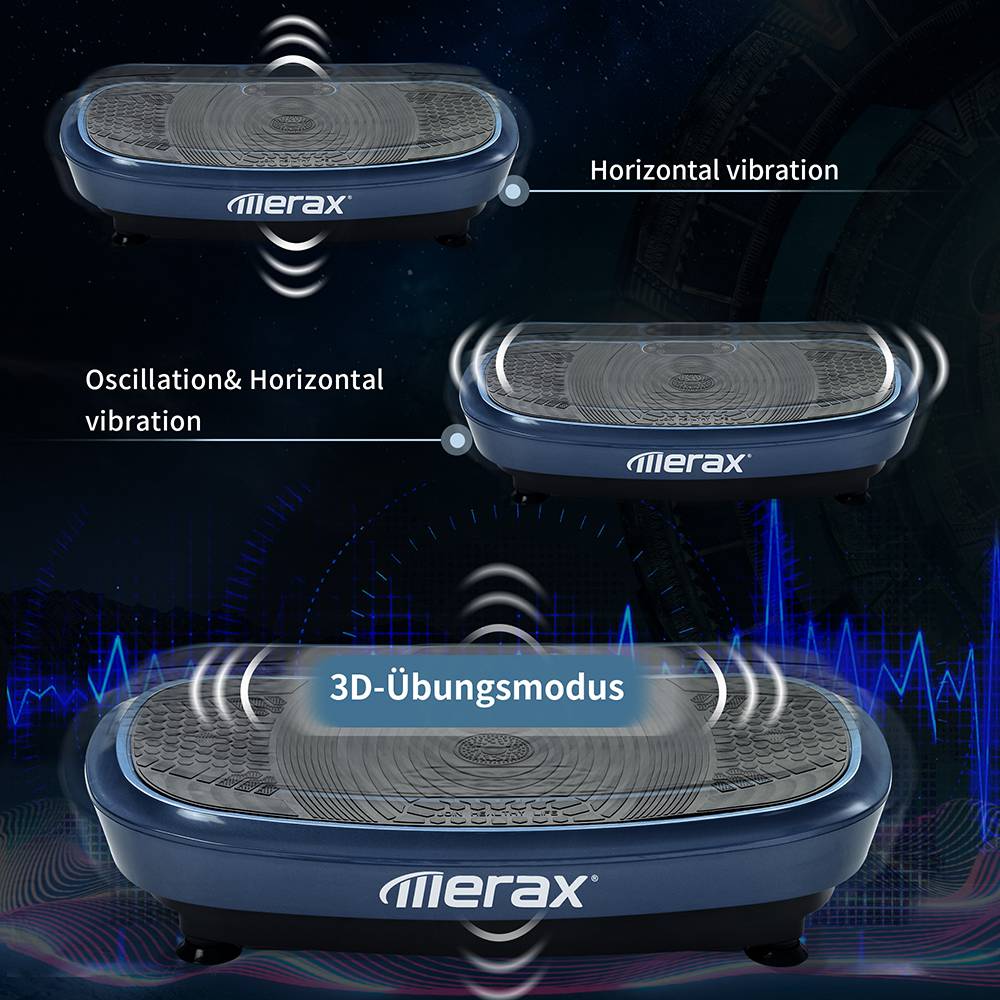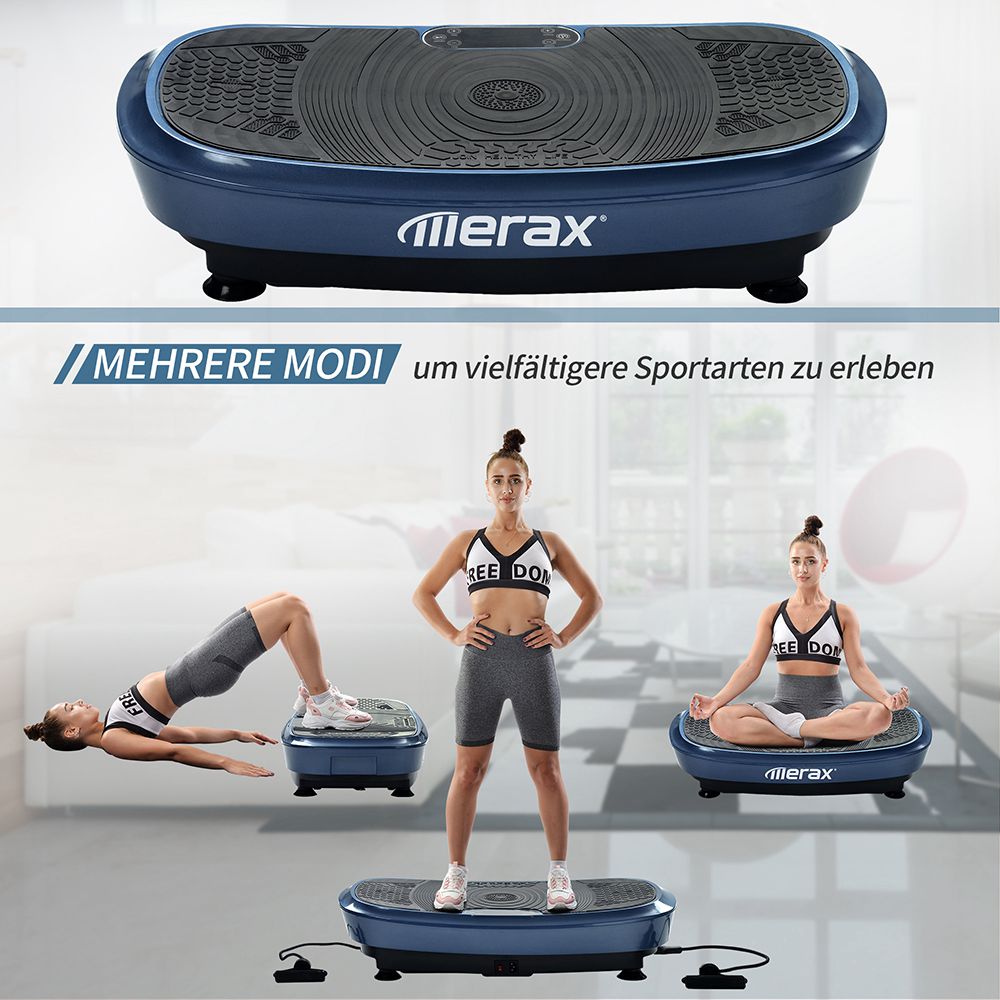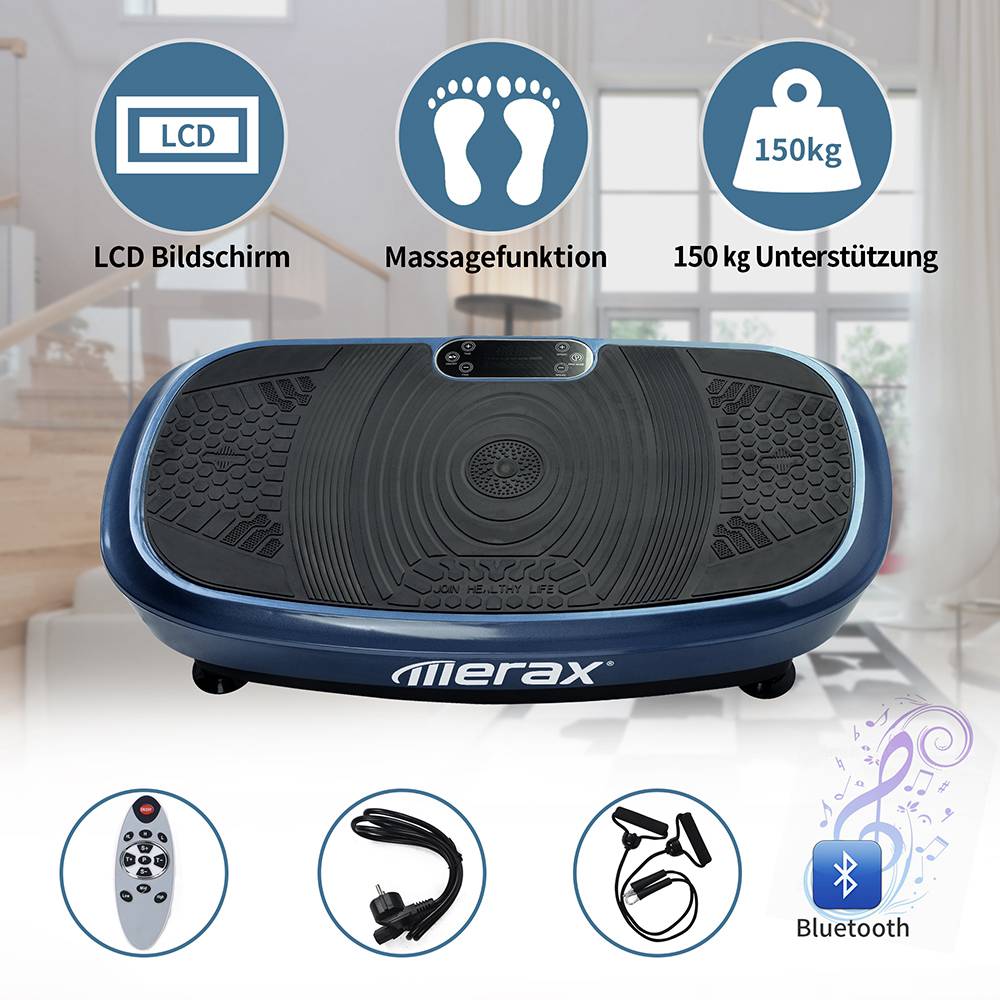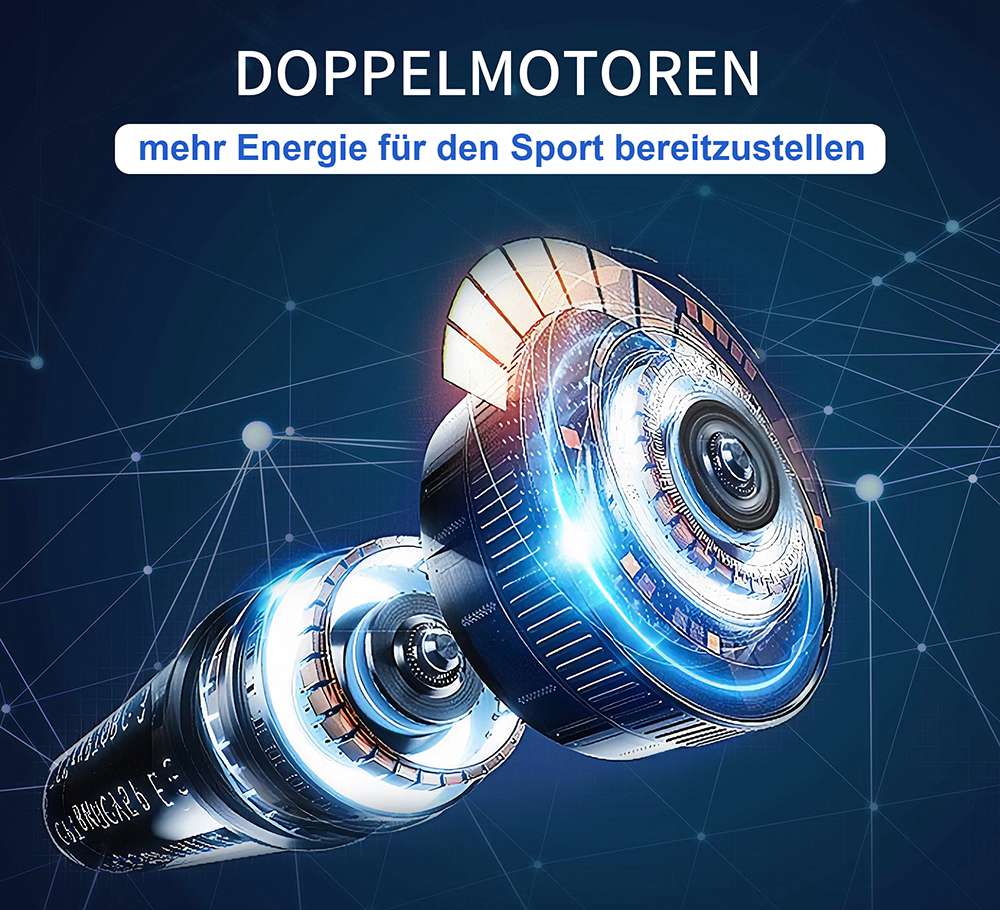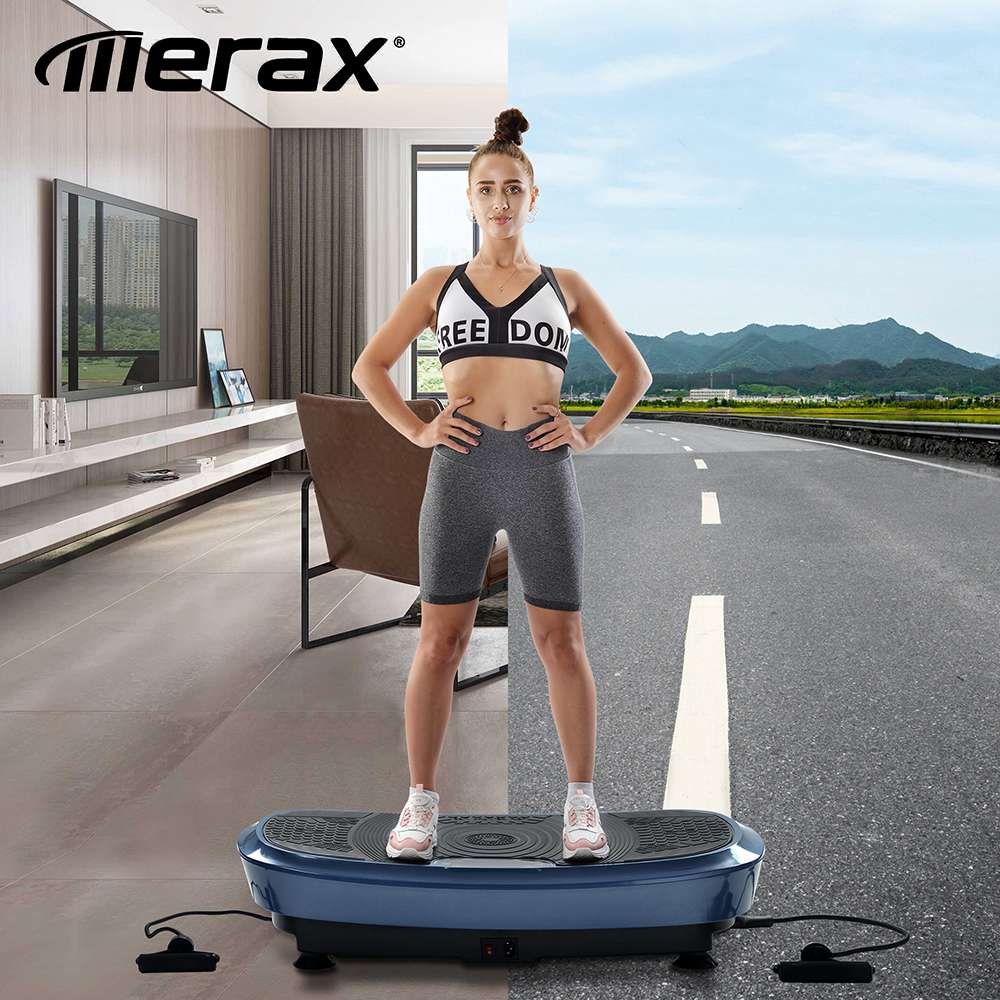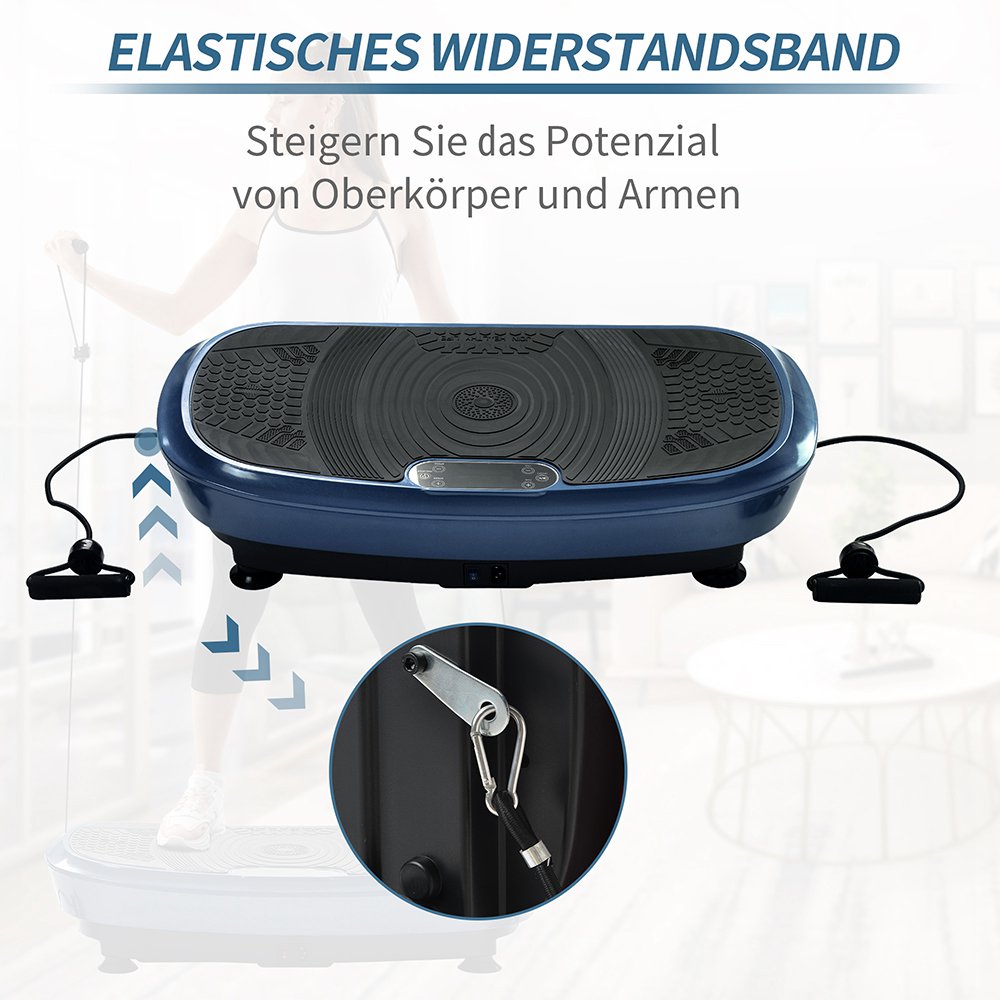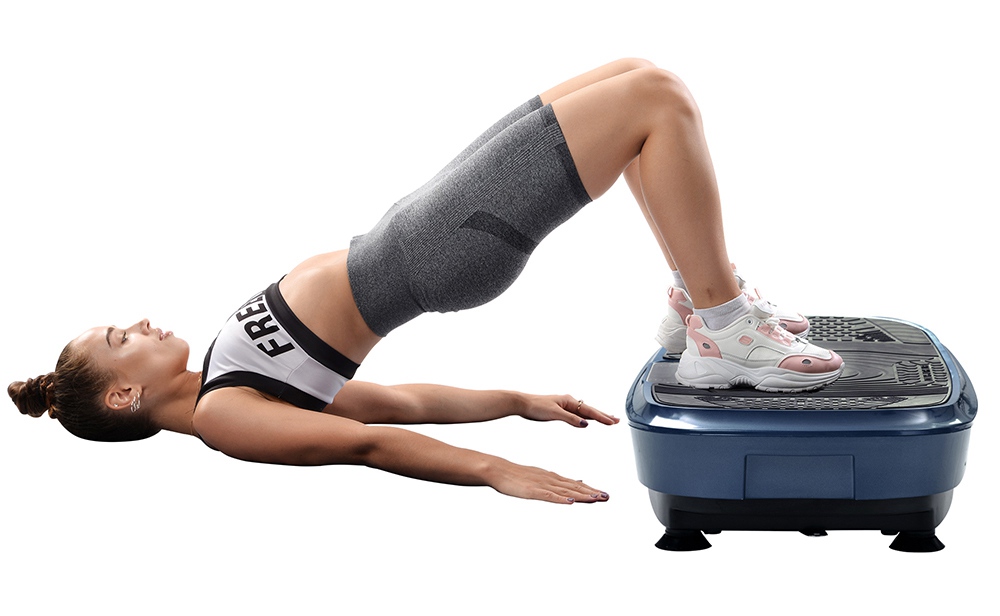 Specification
General

Brand: Merax 
Type:   Vibration Plate 3D
Color: Blue

Specification

Up-dwon Amplitude: 0-12 mm

Frequency: 0-30Hz 

3D Oscillation Movements: Left-Right & Top-Bottom 

Speed ​​range: 0 to 180 steps 

Automatic program: 5 programs, 10 minutes, 180 speed levels 

Speed ​​range: 0 to 180 steps 

Amplitude: 0-12 mm 

Engine: double engines 

Power: 200W 

Vibration Type: 3D Oscillation 

Max. Load: 150 KG 

Weight & Size

Product Dimension: 79 * 41 * 14 CM 

Product weight: 18 KG 

Package Contents

1 x vibration plate 

 2 x training bands 

 1 x remote control 

 1 x exercise poster instructions 
No customer reviews for the moment.
Destination Country:
Select the desired shipping method
Shipping Company

Estimated Delivery Time

Shipping Cost
*Please note: This is an estimated shipping fee, the actual shipping fee will be shown on the order page.